Inspection with SS went well this morning...really rapt with the workmanship that our chippie did. SS said he received positive feedback from a lot of other SS's with regards to the subby who did our frame (our SS has just started with PD) and he can see why. After we finished walking through with SS the Inspector arrived, so we'll just keep our eye out for the report.
The guttering is on! Looks great! Wasn't so sure about the light colour fascia and gutter but i think it will work. Our roof tiles are the sambucca elabana tiles so i think it will help to lighten up.
SS advised roof tiles were to be delivered today and they should have it all done in three days. Hopefully Melbourne's weather holds out! He reckons we'll be wrapped and bricked up by the end of June/start of July. Then we'll be nearly halfway there!
And so that's the next stage done...another invoice received...
Gutters on (and the guys were onsite sorting through the rubbish)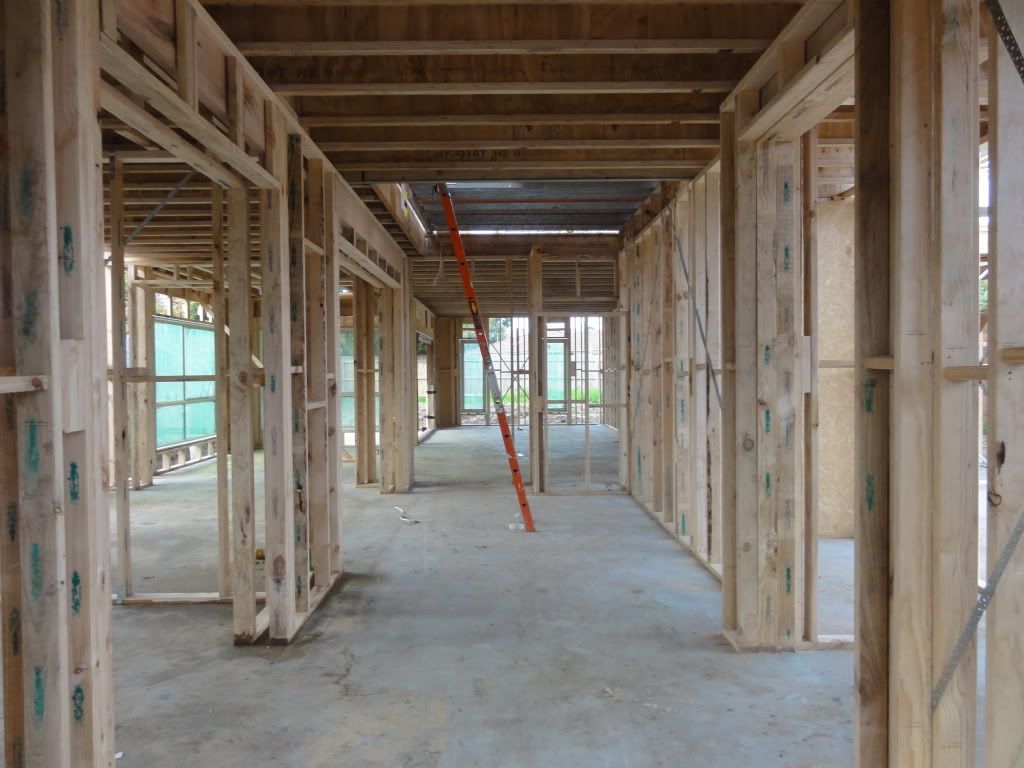 from front door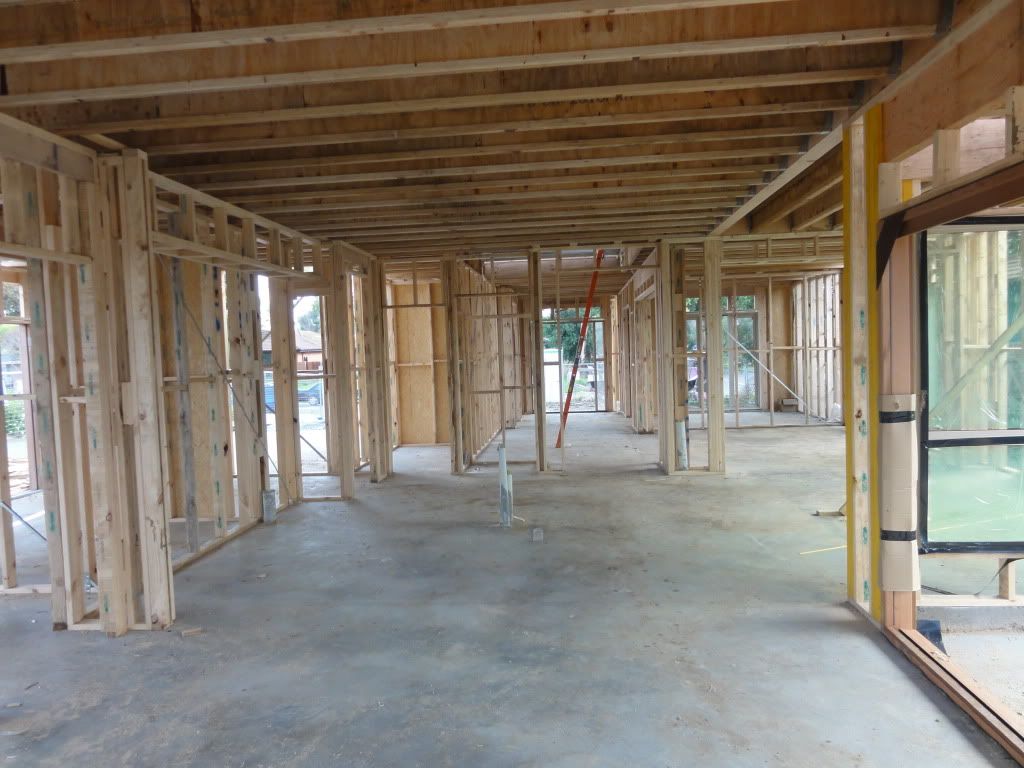 from back wall